⟚⠅✹ #FLOWFESTIVAL ❂⩶ ❇✧ #FLOWFESTIVAL ⟚⠅✹ #FLOWFESTIVAL ❂⩶ ❇✧ #FLOWFESTIVAL ⟚⠅✹ #FLOWFESTIVAL ❂⩶ ❇✧ #FLOWFESTIVAL ⟚⠅✹ #FLOWFESTIVAL ❂⩶ ❇✧ #FLOWFESTIVAL ⟚⠅✹ #FLOWFESTIVAL ❂⩶ ❇✧ #FLOWFESTIVAL ⟚⠅✹ #FLOWFESTIVAL ❂⩶ ❇✧ #FLOWFESTIVAL ⟚⠅✹ #FLOWFESTIVAL ❂⩶ ❇✧ #FLOWFESTIVAL ⟚⠅✹ #FLOWFESTIVAL ❂⩶ ❇✧ #FLOWFESTIVAL ⟚⠅✹ #FLOWFESTIVAL ❂⩶ ❇✧ #FLOWFESTIVAL ⟚⠅✹ #FLOWFESTIVAL ❂⩶ ❇✧ #FLOWFESTIVAL ⟚⠅✹ #FLOWFESTIVAL ❂⩶ ❇✧ #FLOWFESTIVAL ⟚⠅✹ #FLOWFESTIVAL ❂⩶ ❇✧ #FLOWFESTIVAL ⟚⠅✹ #FLOWFESTIVAL ❂⩶ ❇✧ #FLOWFESTIVAL ⟚⠅✹ #FLOWFESTIVAL ❂⩶ ❇✧ #FLOWFESTIVAL ⟚⠅✹ #FLOWFESTIVAL ❂⩶ ❇✧ #FLOWFESTIVAL ⟚⠅✹ #FLOWFESTIVAL ❂⩶ ❇✧ #FLOWFESTIVAL ⟚⠅✹ #FLOWFESTIVAL ❂⩶ ❇✧ #FLOWFESTIVAL ⟚⠅✹ #FLOWFESTIVAL ❂⩶ ❇✧ #FLOWFESTIVAL ⟚⠅✹ #FLOWFESTIVAL ❂⩶ ❇✧ #FLOWFESTIVAL ⟚⠅✹ #FLOWFESTIVAL ❂⩶ ❇✧ #FLOWFESTIVAL ⟚⠅✹ #FLOWFESTIVAL ❂⩶ ❇✧ #FLOWFESTIVAL ⟚⠅✹ #FLOWFESTIVAL ❂⩶ ❇✧ #FLOWFESTIVAL ⟚⠅✹ #FLOWFESTIVAL ❂⩶ ❇✧ #FLOWFESTIVAL ⟚⠅✹ #FLOWFESTIVAL ❂⩶ ❇✧ #FLOWFESTIVAL ⟚⠅✹ #FLOWFESTIVAL ❂⩶ ❇✧ #FLOWFESTIVAL ⟚⠅✹ #FLOWFESTIVAL ❂⩶ ❇✧ #FLOWFESTIVAL
M

y

H

e

l

s

i

n

k

i
Did you know that Flow is one of the world's first carbon-neutral festivals? Perhaps you would like to enjoy also the entire festival weekend in Helsinki more sustainably. The new Think Sustainably service on the MyHelsinki.fi website helps you select more sustainable ways of enjoying your stay in Helsinki: where you should eat and stay, and what you should purchase and experience. Helsinki offers the ideal conditions for enjoying a more sustainable city break. Click on our top tips for visiting the Flow Festival on the MyHelsinki website and find out more by using the #myhelsinki hashtag on Instagram.
Accommodation
Helsinki has everything from affordable hostels to luxury hotels. You can search for accommodation using the "Think Sustainably" service. Here are a few of our recommendations:
Clarion Hotel Helsinki
Eurohostel
Hotel St. George
Lapland Hotels Bulevardi
Marski by Scandic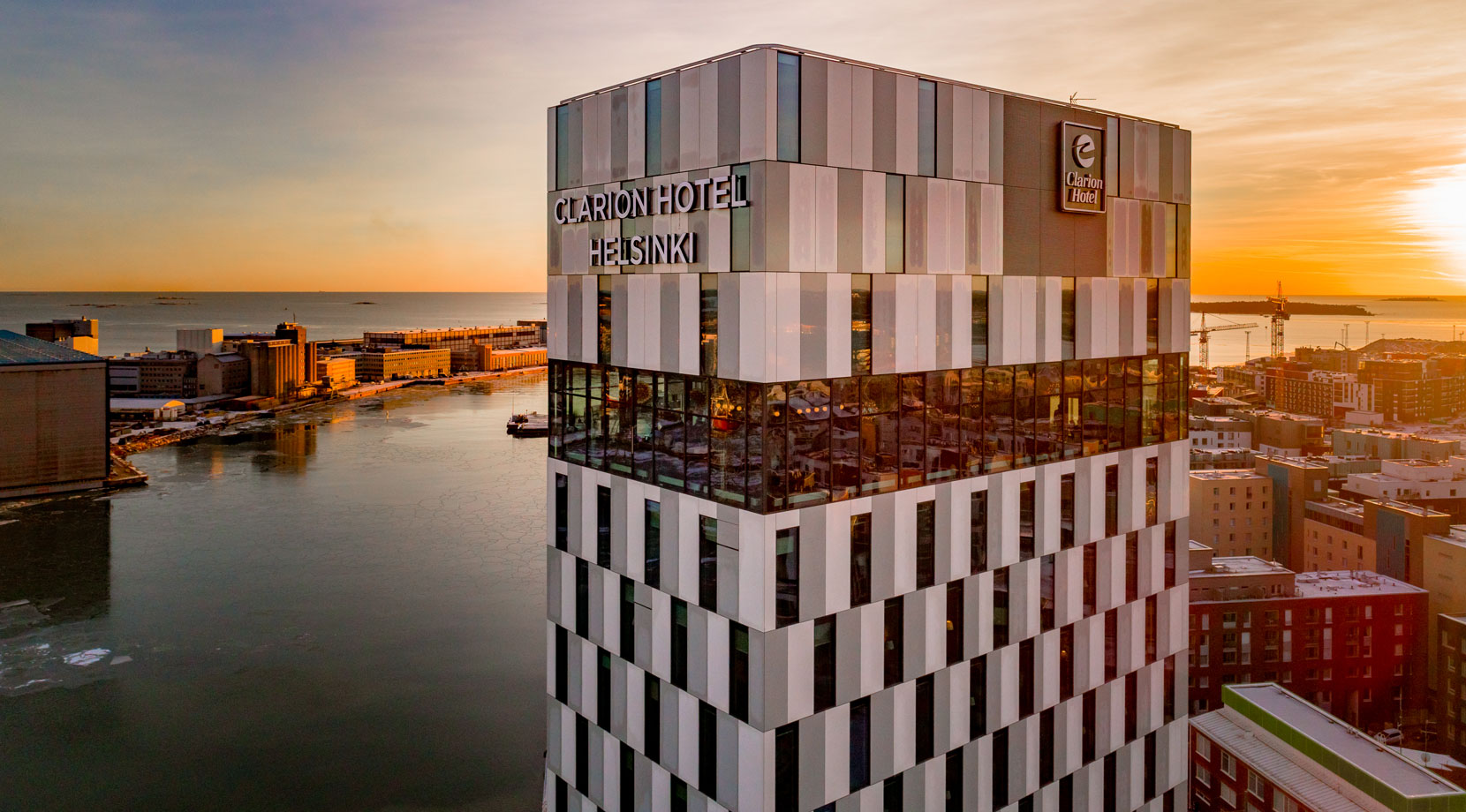 Photo: © Clarion Hotel Helsinki / Nordic Choice Hotels
Islands and green areas
Helsinki is surrounded by many beautiful islands that you can get to easily from the city centre. For example, you can enjoy the historic fortifications and beautiful nature on Suomenlinna sea fortress. Along the way you can stop at the charming little island of Lonna, which offers a restaurant and waffle café, as well as various events.
If you prefer to stay on dry land, Helsinki offers you a wide selection of beautiful parks where you can enjoy the relaxing atmosphere.
More sustainable attractions can be found on the MyHelsinki.fi website.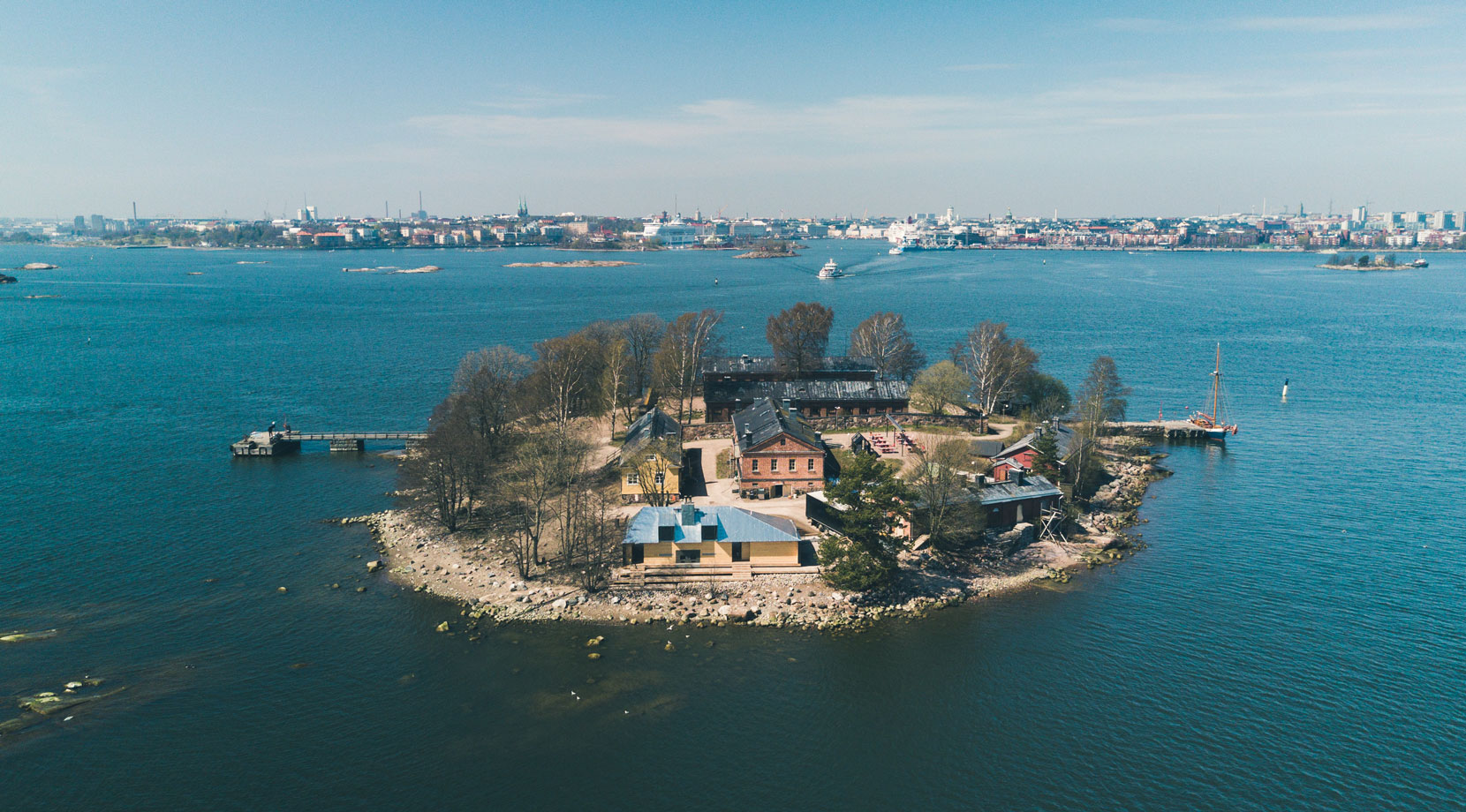 Photo: © Tommi Kortesniemi / Lonna
Clubs & bars
The coolest festival after parties can be found in the nearby Kallio neighbourhood. Here are some of our top recommendations:
Kaiku
Post Bar
Tanner
Tenho Restobar
More sustainable clubs and bars can be found on the MyHelsinki.fi website.
Restaurants and cafés
Helsinki has a really vibrant restaurant scene. Our recommended restaurants serve local, seasonal and vegetarian food. The following restaurants also offer vegan alternatives:
Ateljé Finne
Bun2Bun Kamppi
Kitchen & bar by Maannos 
Restaurant Juuri
Restaurant Natura
Story Vanha Kauppahalli 
Yes Yes Yes
Feel like a cup of good coffee or tea? The following recommended cafés also serve delicious locally produced treats:
IPI Kulmakuppila
Kahvila Siili
Cargo Coffee + Vegetarian Food
More restaurants and cafés can be found on the MyHelsinki.fi website.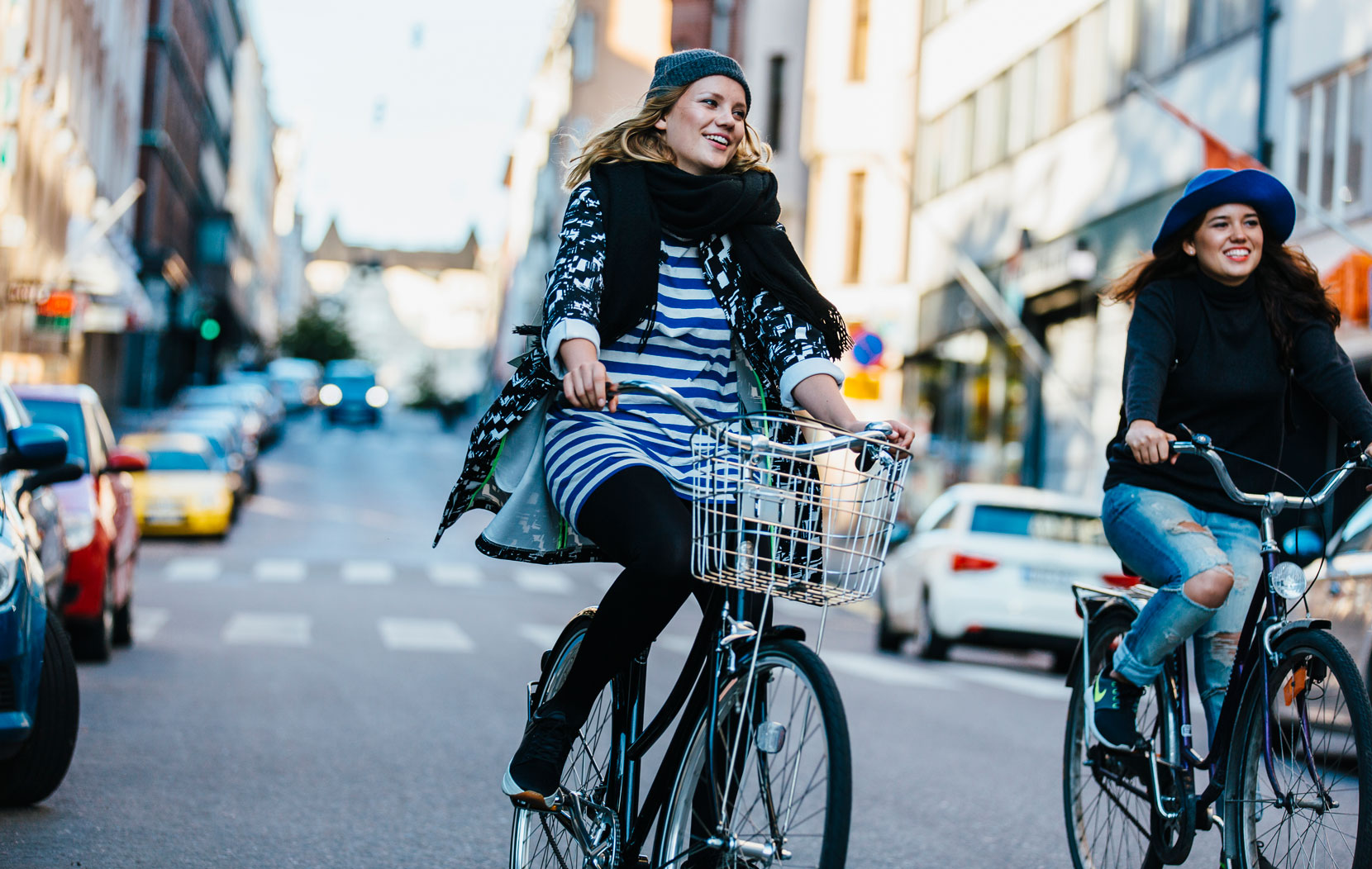 Photo: © Jussi Hellsten / Helsinki Marketing
Shopping
If you are keen on shopping, we recommend purchasing long-lasting items. We especially recommend checking out Garden, the new Center for Finnish Fashion, at Kämp Galleria, where you will find a huge selection of Finnish fashion all under the same roof. You can also shop sustainably at the following boutiques:
Costo Concept Store
Lovia Concept Showroom 
Nudge
Pure Waste
Flea markets and vintage shops
Helsinki has many charming vintage shops. For example, we recommend popping into Variety Vintage, Frida marina and Relove at Töölöntori.
Helsinki also has great flea markets. If you love strolling among the market stalls, you should definitely check out Helsinki's legendary Hietalahti Flea Market. At the same time you can visit the lovely Hietalahti Market Hall, which is filled with a great variety of restaurants and cafés.
More sustainable shopping opportunities can be found on the MyHelsinki.fi website.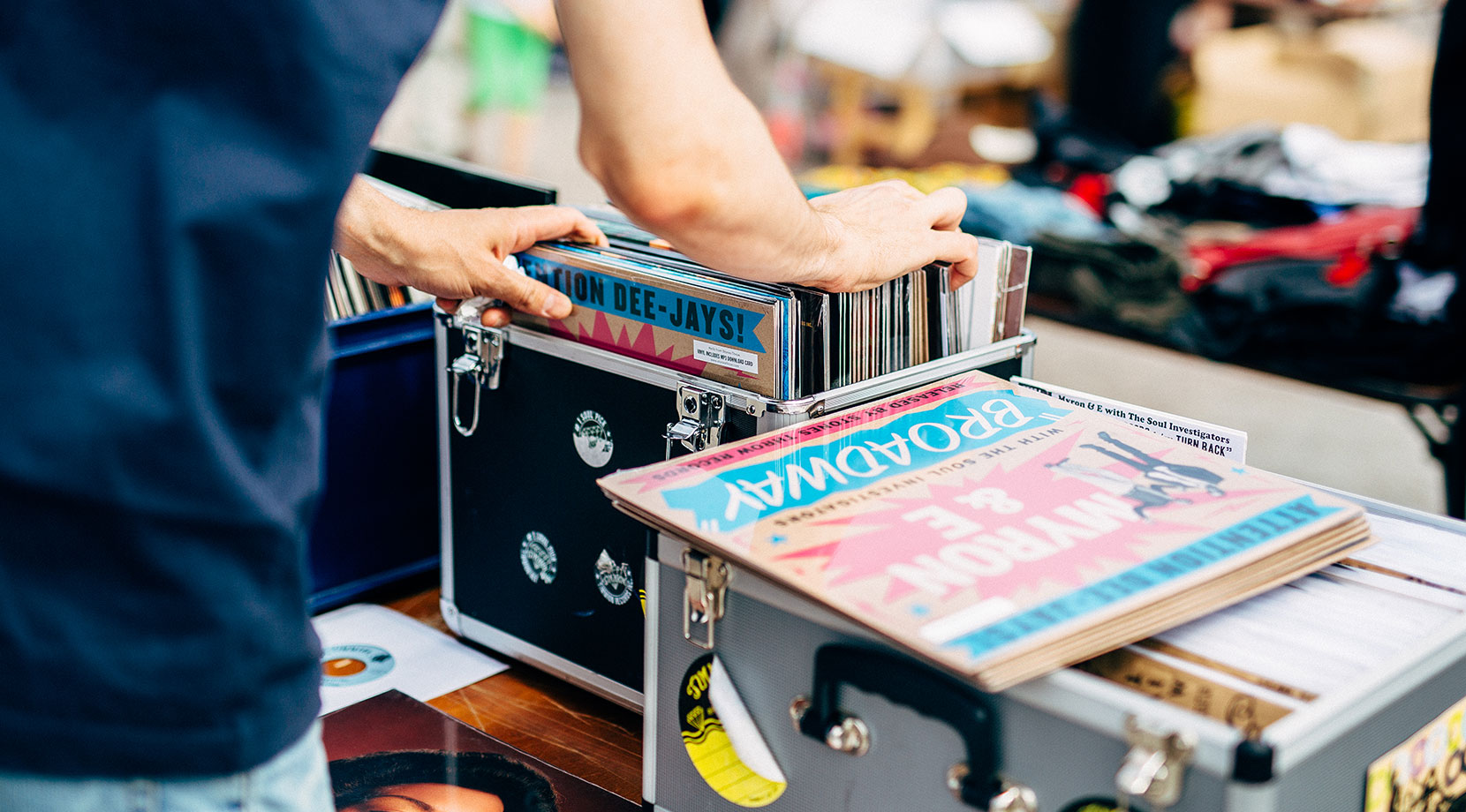 Photo: © Jussi Hellsten / Helsinki Marketing
Experience Helsinki sustainably
Helsinki has many great public saunas. Try for example the architecturally stunning Löyly, where you can relax and dine on the huge terrace overlooking the sea after your sauna.
Another architecturally impressive new building in town is the Helsinki Central Library Oodi, which has rapidly become a popular social space. The terrace balconies afford beautiful views over the city in summertime.
Museum-goers should definitely visit the new Amos Rex art museum, which deserves a close look from the outside as well.
More sustainable attractions can be found on the MyHelsinki.fi website.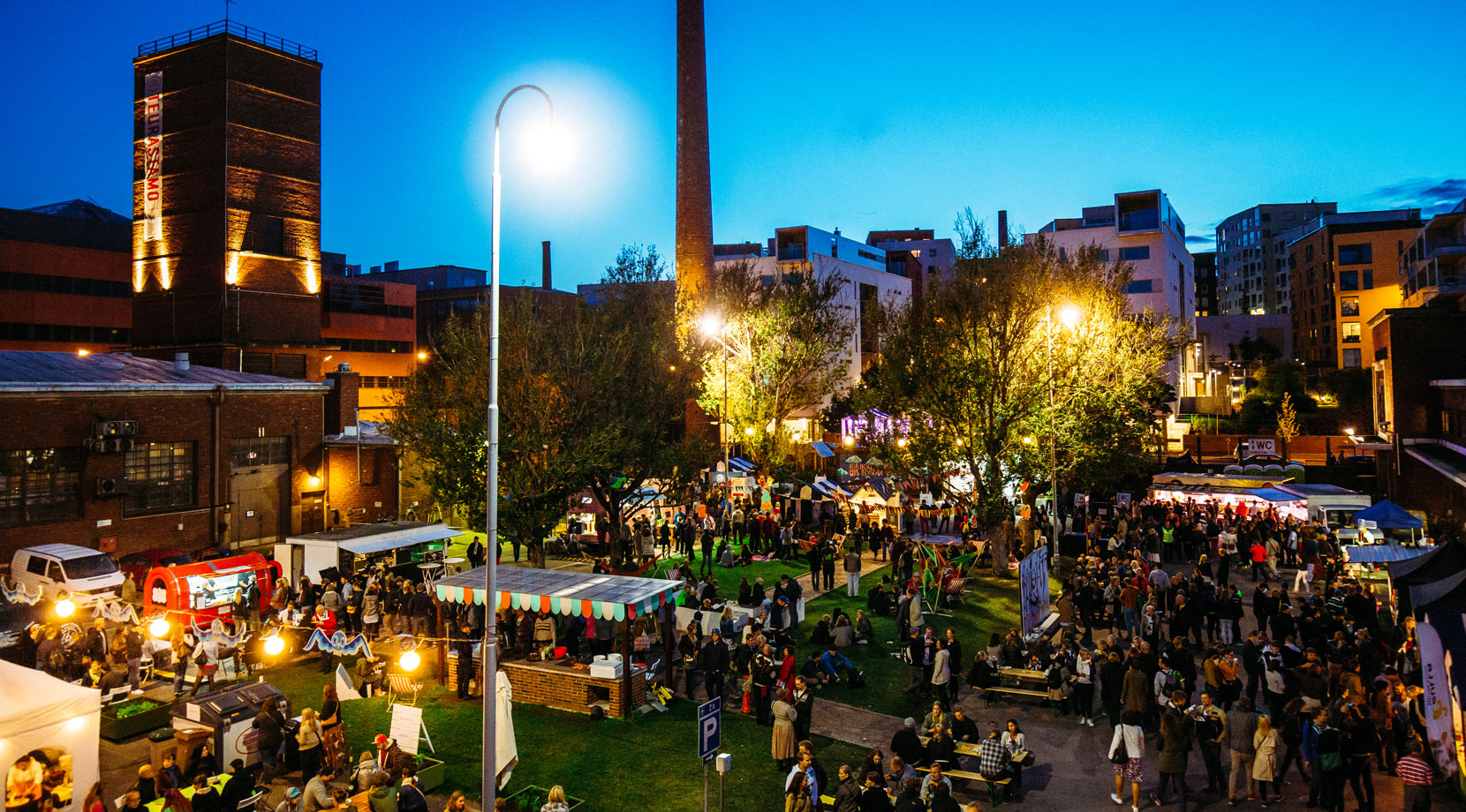 Teurastamo. Photo: © Jussi Hellsten / Helsinki Marketing
Photos:
© Helsinki Marketing / Lauri Rotko
© Visit Finland / Julia Kivelä
© City of Helsinki / Riku Pihlanto
© Helsinki Marketing / Eetu Ahanen
© Helsinki Marketing / Suomen ilmakuva