⟚⠅✹ #FLOWFESTIVAL ❂⩶ ❇✧ #FLOWFESTIVAL ⟚⠅✹ #FLOWFESTIVAL ❂⩶ ❇✧ #FLOWFESTIVAL ⟚⠅✹ #FLOWFESTIVAL ❂⩶ ❇✧ #FLOWFESTIVAL ⟚⠅✹ #FLOWFESTIVAL ❂⩶ ❇✧ #FLOWFESTIVAL ⟚⠅✹ #FLOWFESTIVAL ❂⩶ ❇✧ #FLOWFESTIVAL ⟚⠅✹ #FLOWFESTIVAL ❂⩶ ❇✧ #FLOWFESTIVAL ⟚⠅✹ #FLOWFESTIVAL ❂⩶ ❇✧ #FLOWFESTIVAL ⟚⠅✹ #FLOWFESTIVAL ❂⩶ ❇✧ #FLOWFESTIVAL ⟚⠅✹ #FLOWFESTIVAL ❂⩶ ❇✧ #FLOWFESTIVAL ⟚⠅✹ #FLOWFESTIVAL ❂⩶ ❇✧ #FLOWFESTIVAL ⟚⠅✹ #FLOWFESTIVAL ❂⩶ ❇✧ #FLOWFESTIVAL ⟚⠅✹ #FLOWFESTIVAL ❂⩶ ❇✧ #FLOWFESTIVAL ⟚⠅✹ #FLOWFESTIVAL ❂⩶ ❇✧ #FLOWFESTIVAL ⟚⠅✹ #FLOWFESTIVAL ❂⩶ ❇✧ #FLOWFESTIVAL ⟚⠅✹ #FLOWFESTIVAL ❂⩶ ❇✧ #FLOWFESTIVAL ⟚⠅✹ #FLOWFESTIVAL ❂⩶ ❇✧ #FLOWFESTIVAL ⟚⠅✹ #FLOWFESTIVAL ❂⩶ ❇✧ #FLOWFESTIVAL ⟚⠅✹ #FLOWFESTIVAL ❂⩶ ❇✧ #FLOWFESTIVAL ⟚⠅✹ #FLOWFESTIVAL ❂⩶ ❇✧ #FLOWFESTIVAL ⟚⠅✹ #FLOWFESTIVAL ❂⩶ ❇✧ #FLOWFESTIVAL ⟚⠅✹ #FLOWFESTIVAL ❂⩶ ❇✧ #FLOWFESTIVAL ⟚⠅✹ #FLOWFESTIVAL ❂⩶ ❇✧ #FLOWFESTIVAL ⟚⠅✹ #FLOWFESTIVAL ❂⩶ ❇✧ #FLOWFESTIVAL ⟚⠅✹ #FLOWFESTIVAL ❂⩶ ❇✧ #FLOWFESTIVAL ⟚⠅✹ #FLOWFESTIVAL ❂⩶ ❇✧ #FLOWFESTIVAL ⟚⠅✹ #FLOWFESTIVAL ❂⩶ ❇✧ #FLOWFESTIVAL
M

a

k

i

a

x

F

l

o

w
As per last year, Flow Festival and the clothing brand Makia have come together to create a new urban clothing collection for Flow Festival 2019. Makia and Flow Festival have designed a classic yet fresh collection called Makia x Flow. The collection is versatile and can be worn in every style and shape.
The collection consists of for example cosy and soft sweatshirts, quality t-shirts made with organic cotton, stylish black jean jacket, tote bags made with recycled cotton and PET plastic and a yellow cap. All the Makia x Flow products resemble the straight forward and original design of Flow Festival.
Like all Makia products, the collection is made from high-quality textiles, not forgetting style and function. Modern black, white and grey clothes and accessories are freshened up with a pop of yellow. It's in Makia's intentions to make products that are so cosy to wear and timeless, you won't want to throw them away.
The collection is available at :
Makia Flagship Store (Mannerheimintie 22–24, Helsinki)
TRE Store (Mikonkatu 6, Helsinki)
TRE <3 Nide, Garden (Kämp Galleria, Pohjoisesplanadi 33, Helsinki)
PUF (Forum Kortteli, Linnankatu 9–11, Turku)
Petit St Louis (Rautatienkatu 18, Lahti)
The products will also be sold during the Flow weekend at the festival site.
Please notice that the collection is a limited edition.
Check out the entire collection and get your pieces here: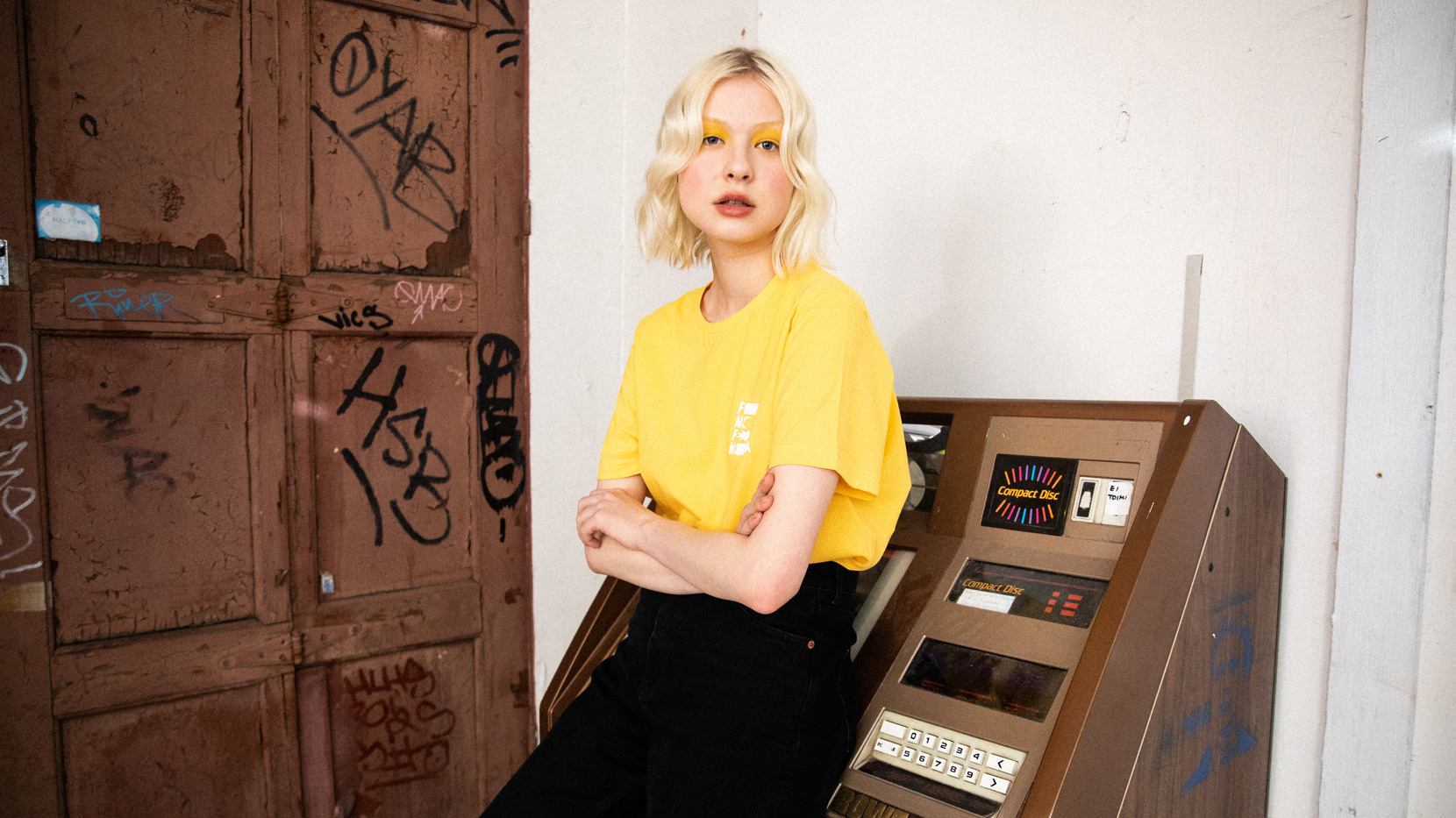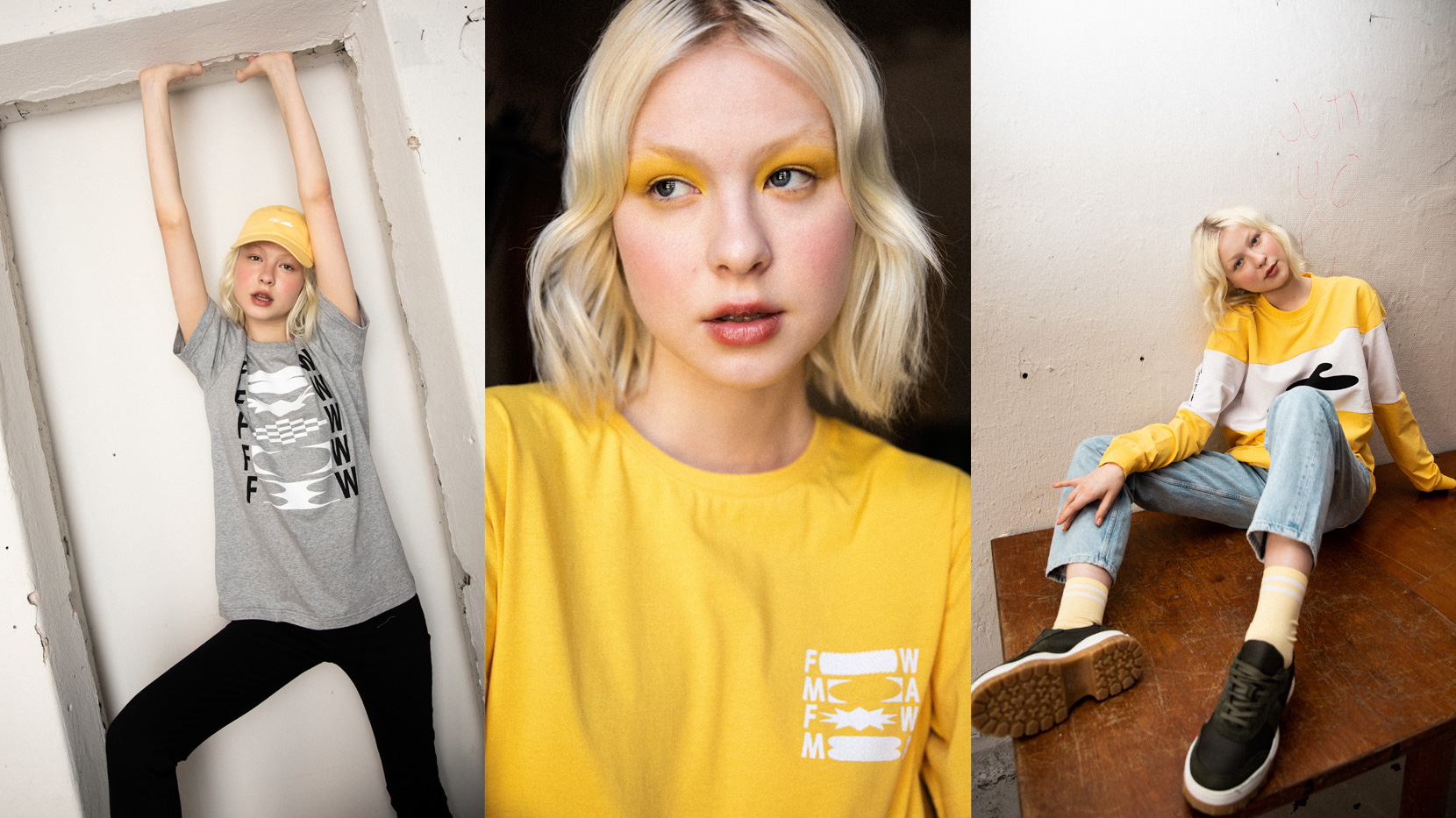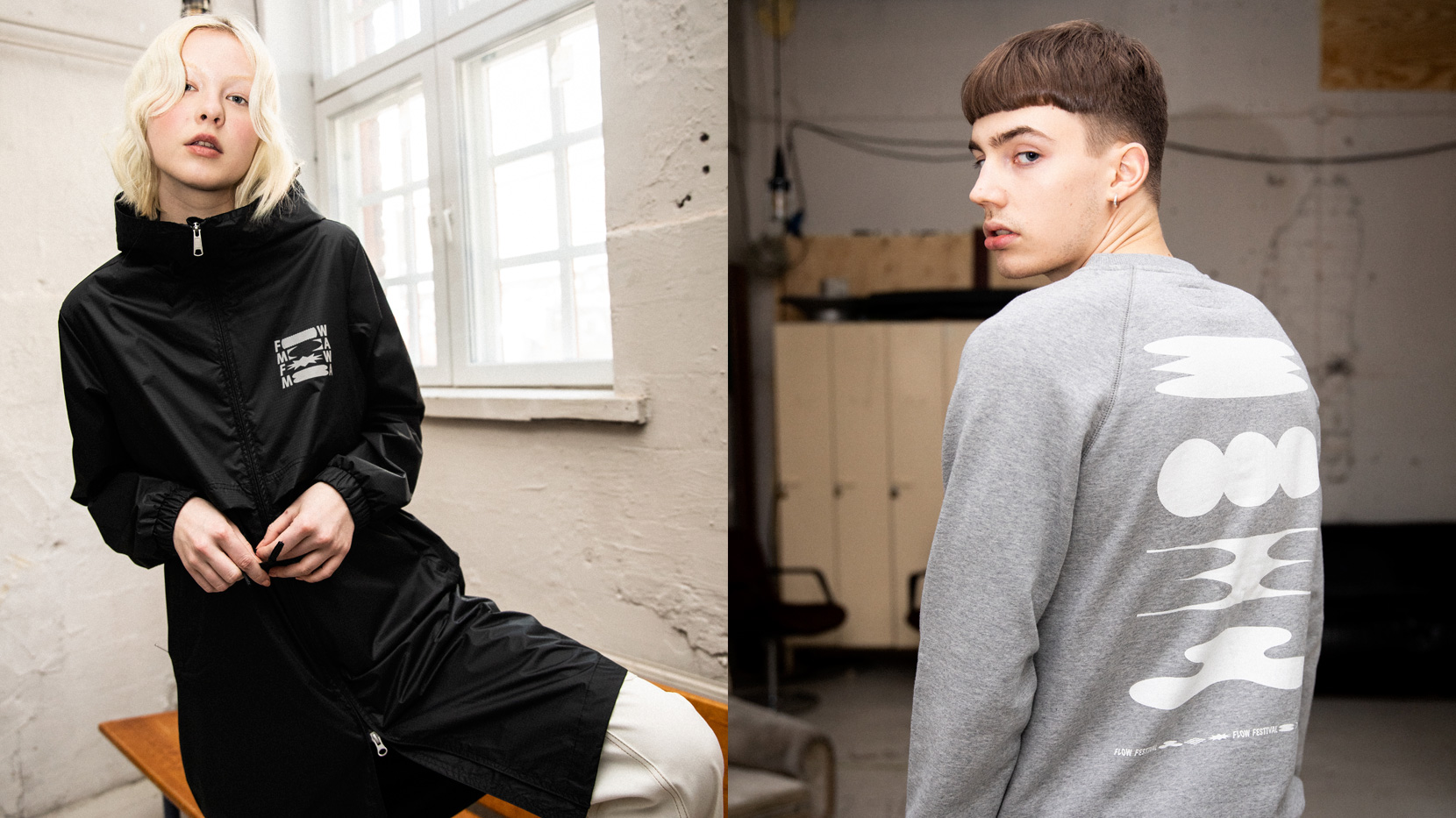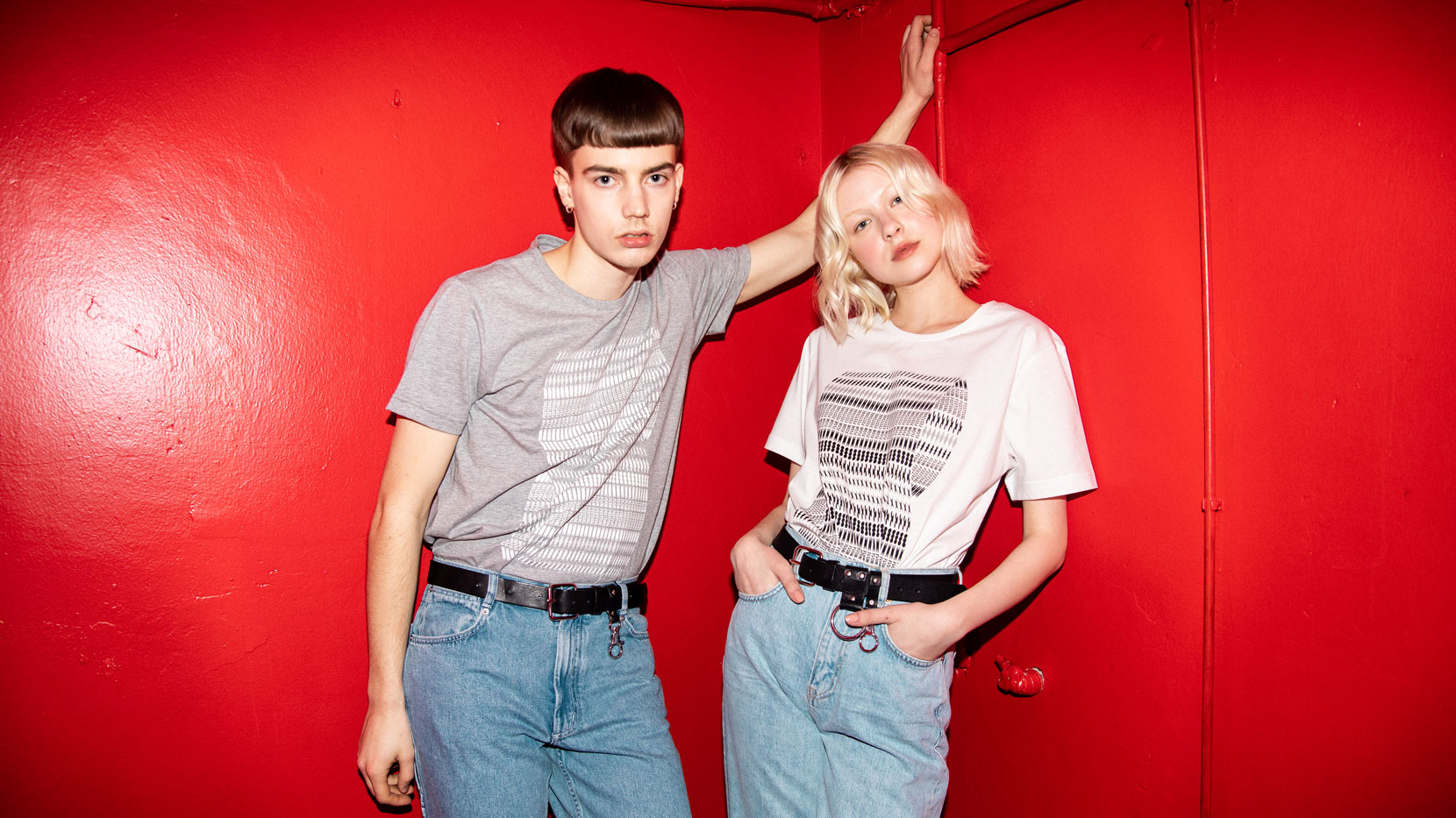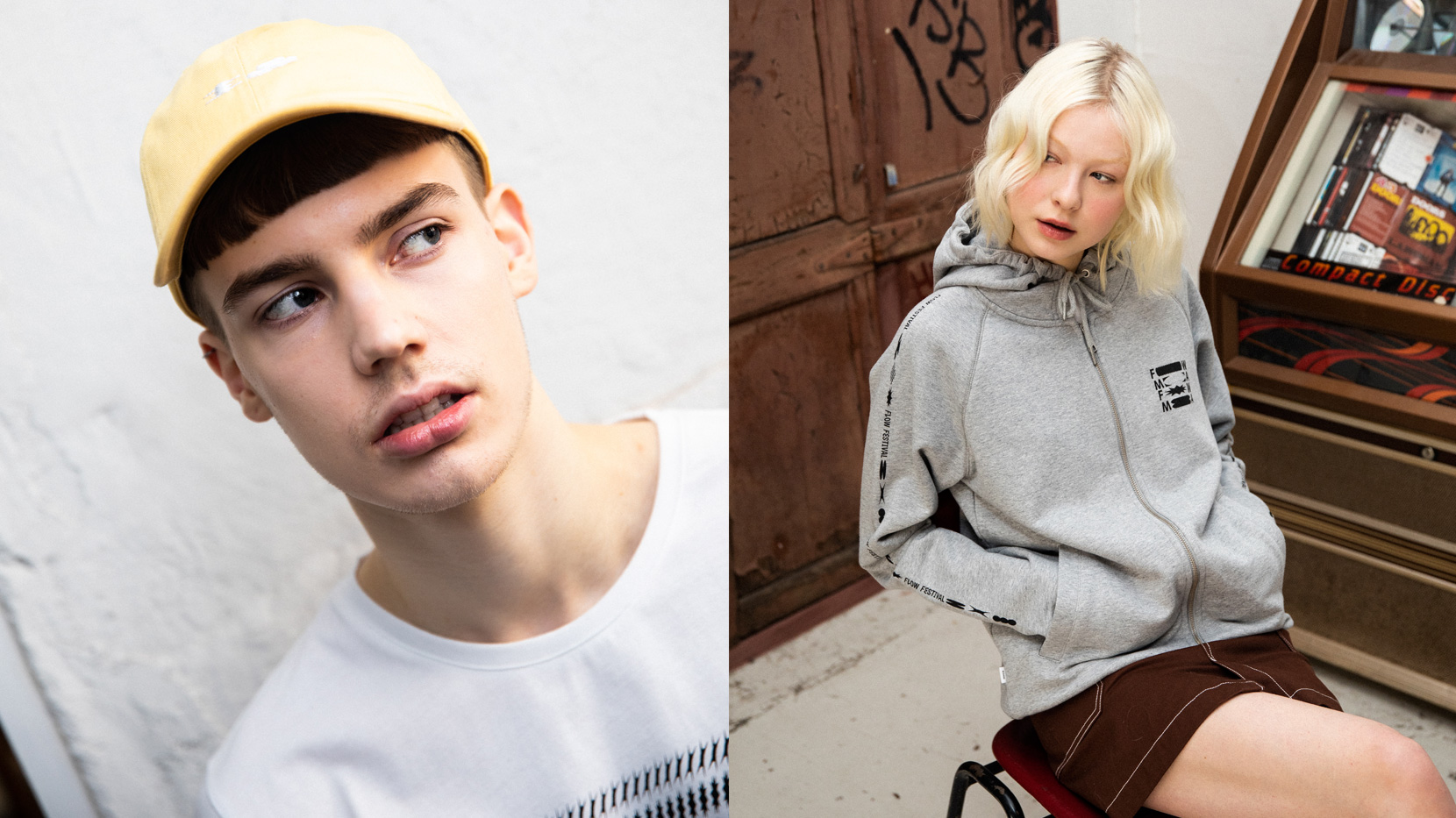 Photos: © Mona Salminen